Giveaway Souvenir dari Jepun dan Korea
Monday, 29 August 2011 Monday, August 29, 2011 ♥
jom sertai contest nie ramai-ramai ,,....
dieyla dah join dah...
syarat die senang giler :)
so, kpd peminat korea dan jepun join lah contest nie
souvenir dier pon menarik
p/s : to penganjur contest nie, thengs banyak2 coz adakan GA nie :)
jangan pergi..........
Wednesday, 24 August 2011 Wednesday, August 24, 2011 ♥
dieyla nk ucapkan selamat hari raya aidilfitri
coz puase tinggal 5 ari lagi..
pejam celik, pejam celik, dh nk raye dah
sedih jugak rase biler bulan pling mulia iaitu bulan ramadhan
meninggalkan kite sume pade tahun nie
s0, dekat mall penuh ngan manusia yng membeli baju raye
s0, dkt masjid dh takde jemaah -jemaah yng membanjiri masjid
untuk mnambah pahale puase :(
sepatutnya, semakin nk abis ramadhan, semakin ramai yng
p/s: sesiape yng terase, dieyla mntak maaf dari hujung rmbut hingga hujung kaki...
dieyla pon tidak sesempurna

anda..
selamat hari raya aidilfitri
giveaway topup raya...
Wednesday, August 24, 2011 ♥
tok tok tok...
assalamualaikum
sume kaki bl0gger..
x jawab d0se tau :P
dah makan ?? mesti larh bl0m berbuke lagi kan ??
cam x prcaye pulak dh nk raye nie..
s0, skrng mesti bnyak gune topup kan??
mesti larh banyak kannn...??
ape punyer s0alan daaa..
niey ade penyelesaiannya!!!
kalau dpt, bley wish slamat ari rye kt orng trsayang banyak2..
skrng tep0n dieyla tngah kering giler..
s0 sad
:(
s0, bley larh tebal-tebalkan kredit dieyla
tak gitu??
nak t0pup, nak t0pup!!!
p/s : t0
akak sirah
, thengs 4 adakan contest niey <3
ku masih mncari...
Wednesday, 17 August 2011 Wednesday, August 17, 2011 ♥
hari niey nk k0ngsi pasal tajuk tu larh
k0rang mesti fikir lain, kan??
bukan nk cari ape, cume "ku masih mencari teman sejati"
mase kt sk0lah rendah ade lar jugak kwn baek
masuk skolah menengah, x au lar ade ke x kwn baek :(
rmai yng cume baik kt depan, kt blkng mcm hantu
time kite senang, dier kwn ngan kite,
time kite susah, die x tegur p0wn
skrng masih lagi mencari.....
Enjoy Boys Over Flowers on DramaFever!
Sunday, 14 August 2011 Sunday, August 14, 2011 ♥
Enjoy Boys Over Flowers on DramaFever!:
"Watch Free on DramaFever! Meet the boys of the F4 in this runaway megahit Korean drama that keeps winning fans over worldwide."
k-pop lagi !!!!
Sunday, August 14, 2011 ♥
annyeong-haseyo :)
niey nk kongsi pasal
citer korea yng sye tngok
paling bez...
The action takes place in the prestigious Shin Hwa high school in Seoul. Four boys, who comprise the group know as the Flower Four, are the crème de la crème, sons of the wealthiest and most powerful families from Korea. Spoiled, rebellious, flirtatious and mean, these boys are the poster children for the new image of sexiness in Asia, a group of boys who are in fact beautiful - more beautiful than flowers. The leader, Joon Pyo, is the heir to one of the largest Korean conglomerates. Ji Hoo is the grandson of a former Korean president. Yi Jung and Woo Bin complete the group.
Enter cute Jan Di, who works at a porridge restaurant and is daughter to a humble family which owns a dry cleaner. She is accepted into Shin Hwa on a swimming scholarship and has to deal with a world she has only seen from afar. From the start, she faces the scrutiny of the entire school, who consider her an outcast. The boys from F4, who are demigods in this school, take an instant dislike to her. But through her charm and undying optimism, she tries to slowly win the hearts of everyone around her. And of course, a few of the boys will fall for her. Boys from the F4.
Fancy cars, outrageously fashion forward threads and hair styles that put all the boy bands in the US to shame, Boys Over Flowers is eye candy to young and old, with scenes from exotic places like Jeju Island, New Caledonia, Waiheke Island and Macau.
An adaptation of classic manga Itazura no Kiss (also adapted to television by Taiwan as It Started with a Kiss), Playful Kiss is a warm, bubbly drama about two people who fall in love and learn to grow up along the way. Kim Hyun Joong, leader of popular boyband SS501 and famous for his role in Boys Over Flowers, plays Baek Seung Jo (the iconic Naoki character of the manga). Rising newcomer Jung So Min comes off a dark, star-making turn in Bad Guy to play plucky, scatterbrained Ha Ni (much-loved Kotoko of the manga). A simple, straightforward romance about two kids who fall in love, clash, and dance around other through the course of high school and college, Playful Kiss is a low-key but intensely endearing tale that aptly captures the brimming emotions and intense romance of that period of life.
Oh Ha Ni, nicknamed "snail" by her father and friends for her ability to eventually get where she wants to go, even if it takes her months or years, has one goal in mind: get close to the school genius, Baek Seung Jo (Kim Hyun Joong). Ha Ni has had an intense crush on him for years, and finally gets up the courage to give him a letter confessing her feelings. Seung Jo, an icy perfectionist who is always at the top of the class, has made it a habit to reject girls however, and has no interest in Ha Ni, who is not academically gifted. When Ha Ni's house is destroyed by an earthquake, she and her father move in with old friends of his, who turn out to be Seung Jo's family, and soon the two are living in the same house. Can one determined, warm-hearted high school girl melt the heart of a closed-off genius?
This tightly plotted, intense, beautifully shot romantic thriller is one of the best dramas of 2011. Critically acclaimed and widely loved by viewers, it stars two of Korea's most talented young actors. Lee Min Ho shot to fame in 2009'sBoys Over Flowers, while Park Min Young had a breakout role in 2010's Sungkyunkwan Scandal. Loosely based on a manga of the same name by Tsukasa Hojo, this is one revenge drama done right.
In 1983, 21 South Korean military operatives are sent into North Korea on a secret mission. After completing their mission, they are executed by their own side in the waters off North Korea in a government cover-up. There is one survivor: Lee Jin Pyo, who watches as his closest friend died beside him. Taking his friend's son, Jin Pyo raises him as his own and trains him with one goal: to take revenge on the men responsible for this massacre.
Some twenty years later, a brilliant young man joins the international communications team of the Blue House (Korea's White House). Lee Yoon Sung (Lee Min Ho) has but one mission in mind: to find and bring down the five men responsible for the murder of his father and the destruction of his life. To do so, he must hide his identity, his fighting skills, and his true nature. In his quest for revenge, however, he also enacts justice, and is given the nickname "City Hunter" by the populace, who know only of a shadowy figure exposing corruption in their city. Torn between his surrogate father's drive for vengeance and Kim Na Na (Park Min Young), the girl whose courage and innocence touch him, Yoon Sung must fight to survive, and choose the path he will take.
lain kali nk citer lagi pasal korean :)
result exam hancuss!!!!
Sunday, 7 August 2011 Sunday, August 07, 2011 ♥
deb0 giler nk tunggu result exam kali niey
carta exam pra-oti 2
bm-tulisan mcm cakar lembu
bi- x d0p idea :(
math- bny0k giler temb0k ngan "short gun"
sej- siap sedie nk wk dende dr ckg
sn- ok lar cikit
kmt- temb0k ngan "snapang gaj0h"
pai- ok larh :)
ge0- no comment ___
that's all
hehehe :)
bye..
SAYA NAK GA DARI KOREAN DAN BANDUNG!
Friday, 5 August 2011 Friday, August 05, 2011 ♥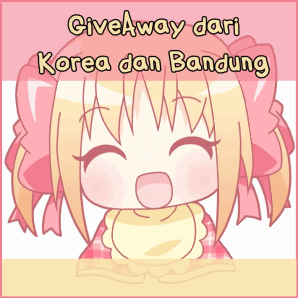 sye dh j0in GA nie, dh follow dua2 bl0g penganjur dier..
jom sertai contest nie,..
niey, sye tag 2 bl0g kawan-kawan sye
http://www.dalilaarina.blogspot.com/
http://www.momotarotepces.blogspot.com/
slamat mencube..
arrgghhh!!!! diserang demam k-pop
Wednesday, 3 August 2011 Wednesday, August 03, 2011 ♥
x de ape2 nk citer, s0 sye nk citer psl ...
demam k-pop melanda....
hari2 deng0r psl k0rean artist
kalau sye, sehari x tng0k/deng0r citer k0rea mmng x sah...
mmng bt0l2 virus larr nie
niey antare yng pling famous skali :)
lee min ho

♡